We are privileged to have the following children's groups performing at the 2015 AOSA Professional Development Conference:
Robert L. Forbuss Honor Choir and Instrument Ensemble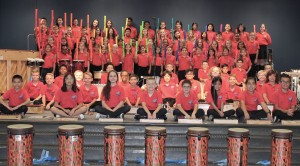 The Robert L. Forbuss Honor Choir and Instrument Ensemble are made up of auditioned 4th and 5th Grade students. These groups prepare two major school performances each year as well as performances for community events and organizations in the Las Vegas area. Director Evan Billings teaches K-5 General Music at Robert L. Forbuss Elementary in Las Vegas, NV. He has a Bachelor of Music Education from the University of Kansas as well as a Master of Education from the University of Nevada, Las Vegas. He completed Orff Levels I, II, III at UNLV.
---
Mission Vista High School Steel Drum Ensembles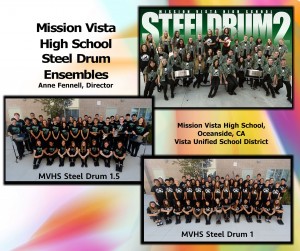 The Steel Drum program at Mission Vista High School in Oceanside, CA, provides beginning through elemplary ensemble experiences and are taught through the Orff process. The ensembles play for school, city, and county events, including local universities and live TV morning shows in San Diego. These energetic students work collaboratively, arrange their music, and create unique performances, and live their motto: "We ARE the music!" Director Anne Fennell is a music educator and Orff Schulwerk Specialist, teaching music composition and steel pan ensembles in her 29th year of education. Her presentations for AOSA, school districts, state and national music conferences focus on Orff-Schulwerk, assessment, music composition, and integrated arts. She is a published author with The Grammy Foundation, Little Einstein's, and Pearson Education.
---
San Diego Children's Choir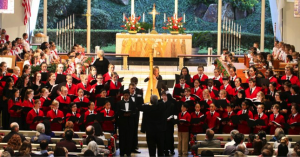 Since 1990, the San Diego Children's Choir has been providing the youth of San Diego ages 4 to 18 years with the highest quality choral music education and performance experience, fostering an awareness of cultural diversity and inspiring a lifelong love of music. Performing for you is the Concert Choir of 6th – 9th graders and the Youth Choir of 10th – 12th graders under the direction of Ruthie Millgard.
---
Brisas Mallet Masters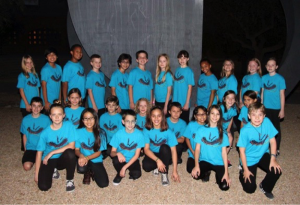 Mallet Masters are a very talented performance group of 5th and 6th grade students. They are an auditioned group of dedicated students who perform "Zimbabwean style" and popular music on xylophones. They perform throughout the Phoenix area at various shows and community events. This is their first out of state performance. The Brisas Mallet Masters are directed by elementary music teacher Karen Monks. Karen is a graduate of ASU and has taught music in Phoenix, AZ and Las Vegas NV for over 30 years. Karen has completed all three levels of Orff Teacher Education and has also attended 2 Orff master classes led by Jos Wuytak. Karen was inspired to create the Mallet Master group after attending a Hot Marimba workshop taught by Washington state percussionist, Walt Hampton.
---
The San Francisco School Orff Ensemble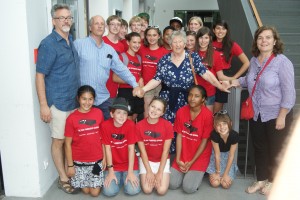 The San Francisco School Orff Ensemble is a group of volunteer Middle School students eager to represent the school's unique program combining World Music, Classical Music and Jazz. Led by their three internationally-renowned teachers, Doug Goodkin, James Harding, and Sofía López-Ibor, they're equally at home in music from Brazil, Bulgaria, Beethoven, and the blues. While learning these pieces, the children have studied the cultural background, helped to create the arrangements, improvised, composed and choreographed.

<!~- end page-content -->