Lorna Heyge, founder of Musikgarten – presenting Musikgarten's philosophy and creative approach to musicianship.


Jena Dickey, artistic director of Young Voices of Colorado – choral reading sessions for beginning and advanced choirs.


Jeremy Dittus, director of the Dalcroze School of the Rockies – demonstration sessions showing how purposeful movement can provide an education through and into music.


Rodrigo Fernandez, teacher trainer from Traunstein, Germany – Orff process combining songs, dances, and games from other cultures.


Robyn Staveley, senior lecturer from Australia – sessions ranging from meter of 7 to jazz to the music of Arvo Part.


Mark Davenport directs the Recorder Music Center, housed in Regis's Dayton Memorial Library. He will present sessions for advanced recorder players.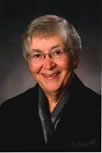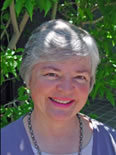 A pair of master teachers will present a very special session. Barbara Grenoble will team up with Dee Coulter for a demonstration session with students from the Grenoble Studio of Musical Arts. Barbara will work with the students, while Dee discusses what is happening with the brain as the students play, sing and dance.

Dalcroze, Kodaly, Gordon, and Orff all rendezvous for a session presented by the
Alliance for Active Music Making. (above)


What do you say to a classroom teacher? How do you help them use Orff Schulwerk philosophy in their classrooms? Doug Goodkin will present an innovative session designed to address these questions. Classroom teachers are being invited to attend this session to work with music teachers.
Start your day with singing led each morning by AOSA Past Presidents and friends; (below)
Sue Mueller, Julie Scott, and Judith Thomas-Solomon with Danai Gagne.

<!~- end page-content -->