Through the Eyes of Administrators
Read what educational leaders say about the value of Orff Schulwerk for their school communities.
View Administrator Testimonials
---
Learning through music and art: Doug Goodkin at TED
x

Conejo Salon

At a recent TEDxConejo Salon event, AOSA member Doug Goodkin talked about the importance of music education in a presentation entitled: Learning Through Music and Art. The lecture emphasizes the value of music education, makes a convincing argument that all humans are musical, and includes Orff Schulwerk as an approach that addresses multiple aspects of learning through music and beyond.
---
Interview with Dr. Robert Page
---
Interview with Peter & Mary Alice Amidon
---
Advocacy Efforts Come Together for Music Education Organizations including AOSA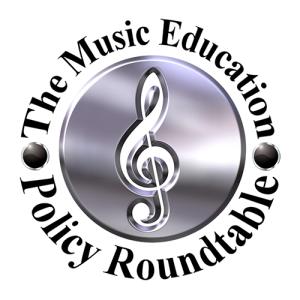 AOSA is pleased to announce its affiliation with The Music Education Policy Roundtable.
---
AOSA Advocacy Council
AOSA Advocates are outstanding artists from various fields who were invited to join the Council because of their interest in quality arts education for children and their contact with a large audience. They acknowledge the unique value of Orff Schulwerk as a group pedagogy for music learning, and agree to support it publicly. Each new advocate is welcomed and introduced at a national conference.
AOSA is pleased to recognize the following artists as members of our Advocacy Council.
The Amidons
Evelyn Glennie
David Holt
Libana
Rafe Martin
Gerald McDermott
Bob McGrath
Robert Page
Kieth Terry
Glen Valez
Paul Winter
<!~- end page-content -->