With Orff Schulwerk, no classroom experience is ever the same. Listen to a few samples.
Bate Bate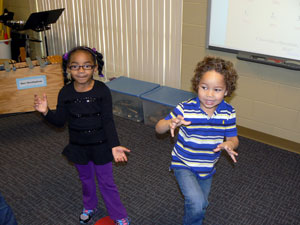 This multi-cultural chant was used in a cross-curricular unit highlighting food and nutrition for pre-school children. The students chant and move to show understanding of phrase structure, create simple, beat-based clap/pat patterns, and end with a statue pose of their own design.
---
Tongue Twister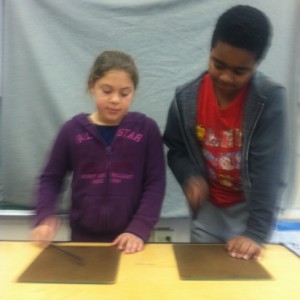 This original composition was created and performed by two fifth grade students. The assignment was: write a tongue twister based on a visual prompt, identify the natural rhythm of the words in the tongue twister, and collaborate with a partner to create a speech/percussion piece. The students also added a formal structure by creating a canon.
---
Rainy Day by Izzy D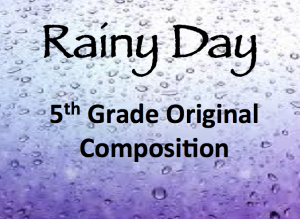 The student composer created an original pentatonic melody for soprano recorder. Her peers shared the task to create an arrangement for the melody using: elemental form, interludes, bordun, complementary ostinati patterns, and instrumental sound-scape to support the melody. The class also created choreography for the final performance.
---
Water Come a Me Eye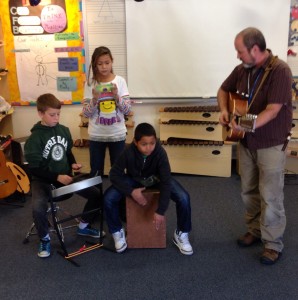 While engaged in a world music unit students explored: body percussion patterns; melodic and rhythmic patterns; improvised rhythm patterns (cajón); 16th note subdivision (shaker); and a spontaneous improvised tag ending (steel drum soloist).

<!~- end page-content -->