Thank you for your interest in supporting the American Orff-Schulwerk Association! AOSA has tried to make giving as easy, convenient and secure as possible. All donations are tax deductible.
Online donations to AOSA may be directed toward the Annual Fund, or to one or more of the scholarships or grants within the Endowment Fund. When you get to the donation form page, just type in the desired amount in the text box next to the dollar sign, and then click the submit button. You will be sent to a secure server, where you can verify your donation and fill in the necessary information.
The Annual Fund
AOSA Annual Fund helps AOSA pay its bills. Membership dues only cover one third of AOSA's operating costs. The Annual Fund bridges the difference between revenue earned from dues, conference registrations, sales, and investment interest and the expenses of AOSA's work over the course of the year. Your contribution to the Annual Fund allows AOSA to create publications like Reverberations and The Orff Echo, provide for website development, and pay for the telephones at headquarters.
The Endowment Fund
AOSA Endowment Funds provide the capital necessary to ensure the well-being of AOSA in the future, so children will continue to benefit from Orff Schulwerk. All of AOSA's endowed funds are encumbered, which means that we preserve the principle of these investments, spending only the interest. Click here for more information on scholarships and funds located in the AOSA endowment portfolio.
AOSA MEMBERS!
Log into the AOSA Portal then click MAKE a GIFT on the dashboard to ensure your receipt is attached to your member profile.
---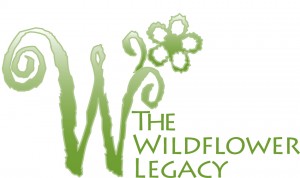 The Wildflower Legacy recognizes and honors those who include AOSA in their estate plans. It gives us the opportunity to thank people who are planning for AOSA with these thoughtful and generous gifts. For more information contact the Executive Director or call (440) 600-7329.
THANK YOU FOR YOUR SUPPORT OF AOSA!
2019-2020 Annual Fund and Endowment Donors
(as of June 30, 2020)
Cornerstone Donors ($51+)

Rob Amchin

Carrie Barnette

Karen Benson

New England Chapter

Thomas Charsky

Randy Edinger

Tiffany English

Jean Fox  

Greater Cincinnati Chapter

Heart of Florida

Jean Hersey

Lisa Hewitt

Brent Holl

Kathy Hummel

Kristine McDonald

Kimberly Miller

Beth Nelson

Nevada's Desert Valley Chapter

North Texas Chapter

Minton O'Neal

Shari Paziuk

Michelle Przybylowski

Dick Reed

Sally Sandoval

Claire Seger

Jenn Sullivan

Judith Thomas

Judith Thompsonn-Barthwell

Lisa Tierney

Leslie Timmons

Treasure State Chapter

Heather Webber

Patron Donors ($26 – $50)

Linda Ahlstedt

Lori Arner

Nissa Askins Hewitt

Thom Borden

Drue Bullington

Debbie Clifton

Desi Coulson

Susan Curbishley

Patrick Dillon

Billy Ferguson

Mandy Gunter

Noreen Hofmann

Sharon Johnston

Michael Jones

Chris Judah-Lauder

Sonja Kerr

Richard Lawton

Debra Navin

Martha O'Hehir

Deanna Peters

Karen Petty

Aimee Pfitzner

Denise Phillips

Charlene Pike

Charlene Pike

Rosemary Pilonero

Patrick Sullivan

Meg Tietz

Paula Van Houten

Kelly Whisinnand

Nick Wild

Supporting Donors ($16-$25)

Linda Agnello

Amy Beegle

Martha Beeson

Terry Bendel

Laura Black

Bert Bradford

Vivian Caputo

Beth Chippendale

Jill DeVilbiss

Christine Hoffman

Lynn Kleiner

Alice Pratt

Scott Roether

Judy Sills

Deby Taylor

David Warren

 

Sustaining Donors ($1-$15)

Cora Bigwood

Debbie Burton

Sarah Clark

Daphne Cortes

Loren C. Fortna

Pauline Latorre

Brenda Louthian

Whitney McIntosh

Heather Shaw

Ariana Silvani

Matthew Stensrud

Vonda Vrieland

Barbara Ware

Ferman Whiteside

<!~- end page-content -->